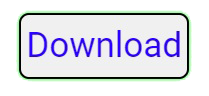 UFT MTK Security Tool Edition 2023
UFT MTK TOOL New Security bypass on all MTK smartphones. the tool comes with several new features that help users fix a wide range of issues on MediaTek Android smartphones. the tool comes with an activation but I have fully bypassed the login menu and released it free for all users on my website. you can see all the features of the tool below: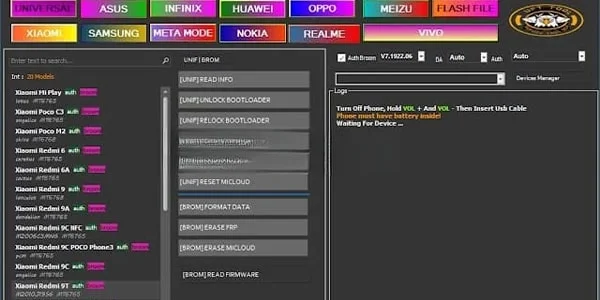 Understanding FRP and Its Challenges
1.1 What is FRP?
Factory Reset Protection is a security feature embedded in Android devices to prevent unauthorized access after a factory reset. While this is a commendable security measure, it can pose challenges for users who need to regain access to their devices.
1.2 The Need for FRP Removal Tools
Explore the reasons why users seek FRP removal solutions, ranging from forgotten credentials to second-hand device acquisition. Understand the challenges faced by individuals and businesses in dealing with FRP-locked devices.
UFT MTK Security Tool Edition 2023: Unraveling the Features
2.1 User-Friendly Interface
Discover the tool's intuitive interface, designed to cater to both novice and experienced users. Explore how the user-friendly design contributes to a seamless FRP removal process.
2.2 Compatibility with Android Versions
Examine the tool's compatibility with various Android versions, ensuring it meets the diverse needs of users across different devices. Highlight the significance of a tool that adapts to the ever-changing Android ecosystem.
2.3 Speed and Efficiency
Evaluate the speed and efficiency of UFT MTK Security Tool Edition 2023 in bypassing FRP locks. Provide real-world examples and scenarios to illustrate the tool's effectiveness in expedited FRP removal.
2.4 Regular Updates and Support
Discuss the importance of ongoing support and updates in the context of Android security. Explore how UFT SAM ensures its tool remains reliable and up-to-date in the face of emerging FRP challenges.
Step-by-Step Guide: UFT MTK Security Tool Edition 2023
3.1 Download and Installation
Provide a detailed walkthrough of the tool's download and installation process. Include screenshots and clear instructions to guide users through the initial setup.
3.2 Connecting Your Device
Explain the steps involved in connecting an Android device to the tool. Highlight any prerequisites or considerations users should be aware of during this stage.
3.3 Initiating FRP Removal
Break down the FRP removal process into step-by-step instructions. Include tips and troubleshooting advice for common issues users might encounter.
User Testimonials and Experiences
4.1 Success Stories
Feature real-world success stories from users who have successfully utilized UFT MTK Tool Edition 2023. Highlight diverse scenarios and challenges, showcasing the tool's versatility.
4.2 User Feedback
Aggregate user feedback and reviews from online forums and communities. Provide a balanced overview of both positive and constructive feedback to give readers a comprehensive understanding of the tool's reception.
Conclusion:
Summarize the key points discussed throughout the article, emphasizing how UFT MTK Security Tool Edition 2023 plays a pivotal role in empowering users to overcome FRP challenges. Conclude with a call to action, encouraging readers to explore the tool and share their experiences.
By structuring your article with these headings, you can provide a thorough and engaging exploration of UFT MTK Security Tool Edition 2023, catering to both users seeking solutions and those interested in the evolving landscape of Android security.
Others Tools List
SMT Xiaomi Bootloader Unlock Tool Latest Update
Benerin.inc V3.5.0 Tool With Key For Android Devices
GS Tool with Username and Password Latest Update
SU-Patch 2023 (Sam Unlock) New Update released
UMTv2/UMTPro UltimateMTK2 v0.3 Latest Update
Mobile Sea Tool 6.4.1 Latest Version
MTK META Utility V90: Latest Version 2023
Jaguars Test Tool has been Updated to version 1.0.8 – Need Box
Samsung Tool Pro V45.0 – Latest Update
Blackw0rm Unlocker iCloud By passer v1.1?
Download Link: Link1 Link2
Password: No Password
Size: 192.2 MB
File Name :UFT MTK Security Tool Edition 2023(gsmtoolpack.com)