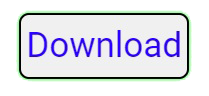 Jaguars Test Tool has been Updated to version 1.0.8 – Need Box
Jaguars Test Tool is a powerful software program designed to remove FRP (Factory Reset Protection), unlock devices, and perform flashing operations on smartphones and tablets. The tool has recently been updated to version 1.0.8, offering even more features and capabilities for users to take advantage of. In this article, we will explore the benefits and features of the Jaguars Tool, and how it can make your device management tasks easier.
However, this feature can also be a hindrance to legitimate device owners, especially if they forget their Google account credentials. Jaguars Tool allows users to bypass FRP and regain access to their devices without having to enter their Google account information. This can be a lifesaver for those who have forgotten their account details or have purchased a second-hand device without access to the previous owner's credentials.
Unlocking a device is another feature that Jaguars Tool
excels at. Many devices are locked to a specific carrier or network, making it difficult for users to switch to another carrier or use their device while traveling abroad. This is particularly useful for those who travel frequently and need to use their device with local SIM cards.
Flashing involves installing a new firmware or operating system on a device, often to fix software issues or upgrade to a newer version. Jaguars Test Tool can flash devices with ease, allowing users to install custom ROMs or official firmware updates. This can help improve device performance, add new features, and enhance the overall user experience.
One of the standout features of Jaguars Test Tool is its user-friendly interface. The tool is easy to use, even for those who are not tech-savvy. The interface is simple and intuitive, making it easy to navigate and perform the required tasks. The tool also provides step-by-step instructions, ensuring that users can perform the necessary actions without any confusion or errors.
Another advantage of Jaguars Test Tool is its compatibility with a wide range of devices. The tool supports devices from various manufacturers, including Samsung, LG, Motorola, Huawei, and more. This means that users can use the tool to perform device management tasks on multiple devices, without having to switch between different programs or tools.
The tool receives regular updates that add new features and capabilities, as well as fix any issues that may arise. This means that users can rely on Jaguars Test Tool to stay up-to-date with the latest technology and software trends.
In conclusion, Jaguars Test Tool is a powerful and versatile software program that can help users perform a range of device management tasks, including removing FRP, unlocking devices, and flashing firmware. The tool is easy to use, compatible with a wide range of devices, and constantly updated to stay current with the latest technology trends. Whether you are a tech enthusiast or a casual user, Jaguars Test Tool is an essential tool for managing your devices.
Other Tools List
Mobile sea Xiaomi Flasher v2 2019 Free Download
Mi Account Remove Mi Screen Lock Remove Tool
GRT Dongle v1.0.02 Free Version Tool Download
Firmware-Down Tools V1.0.1 Full Version Free Download
MSS Unlocker V2.0 Latest Version Free Download
Download Link: Link1  Link2
Password: No Password
Size: 99.3MB
File Name: Jaguars Test Tool has been Updated to version 1.0.8 – Need Box(gsmtoolpack.com)