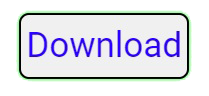 MTK Meta Utility Tool V88 For Mobile Devices
MTK Meta Utility Tool V88 (Secure Boot Disable) Latest Version Download. This update contains enhancements and new features, including the ability to read eMMC/UFS dumps via USB by just one click Extracting Spreadtrum/UniSoC.PAC firmware and repairing the extraction process for OPPO/Realme.
What Is MTK Meta Mode Utility Tool v88
The MTK Meta Mode Utility Tool v88 is a powerful tool that allows you to manage and control your MTK Device. It Allows you to perform various tasks such as Flashing firmware, Backing up and restoring Data, and managing partitions.
MTK META Utility Version 88 Latest version:
The MTK META utility features:
Disable AUTH.Vivo Demo Remove.
Samsung Factory Reset.
Reboot META.
Reboot at Mode.
Dump Preloader.
Factory Reset Meta.
Write / Read NVRAM.
Samsung Force/Exit BootROM.
Samsung Dead Repair (USB).
Samyang Fix bricked.
Addition (Spreadtrum/UNISoC) Flash Added (Spreadtrum/UNISOC) Flash.
VIVO Devices with Factory reset mode in 2022.
The addition of ADB Reboot to Fastboot.
The Device Manager button was added.
Add Task Manager button.
MTK META Utility Changelogs!
Add MTK Read [eMMC/UFS] dump through USB (512 megabytes) One click.
Addition of [Spreadtrum/UnSoCadded].PAC Firmware extract.
Fixed (OPPO Realme) MediaTek (MTK) Qualcomm OFP Firmware extraction process.
Automated blend (repack) Super images using multiple regions to reduce time and space.
The software will merge the first region by using CSV MAP. Normally the first region is (the EU).
Corrected Android Utilities tab (some items were hidden behind tiny displays (laptops)). This is now repaired.
Tags for MTK META META:
MTK META Utility Version 88 Latest,
MTK META Utility Download,
VIVO Reset META 2022,
MTK The AUTH Bypass Tool
Samsung Soft bricked Fix Tool.
How To Use?
MTK Meta Mode Utility Tool v88 is a powerful tool that allows you to perform various actions on MTK devices. It can flash firmware, unlock the bootloader, root devices, and more. In order to use this tool, you must first download and Install it on your Computer. Once installed, launch the tool and connect your Device to your Computer using a USB cable. Once Connected, you will be Able to see all the Available options you can Perform on your Device. Choose the desired option and follow the instructions on the screen to complete the action.
Other Tools List
K.F Tool V2.0 Full Latest Version Free Download
Advance Android Box Pro 18.0 Latest Version Free Download
Oppo Network Unlock Tool V 1.0 Full Free Download
King Tool v 1.3 Premium Version Download
XDA Arab Tool V1.0 Fastboot ADB Tool 2019
Download Link: Link1 Link2
Password: No Password
Size: 61.8MB
File Name: MTK Meta Utility Tool V88 For Mobile Devices(gsmtoolpack.com)