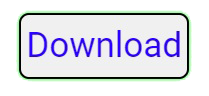 Benerin.inc V3.5.0 Tool With Key For Android Devices
In the world of Android devices, there are times when users encounter certain issues such as factory reset protection (FRP), device unlocking, and firmware flashing problems. These issues may arise when the device's firmware becomes corrupted or the device is locked. In such cases, Benerin.inc V3.5.0 Tool With Key comes in handy. This tool is an essential software that helps users to overcome these issues and restore their device to its original state.
Benerin.inc V3.5.0 Tool With Key is an Android utility that is used to remove FRP, unlock and flash all Android devices. The tool is compatible with most Android devices and supports various brands such as Samsung, Huawei, HTC, Sony, and many others. It comes with a user-friendly interface that is easy to use and requires no technical skills.
The tool can be used to remove the FRP lock, which is a security feature implemented by Google to prevent unauthorized access to a device after a factory reset. This lock can be a frustrating problem for users who forget their Google account credentials or who purchase a used device with an unknown account. With Benerin.inc V3.5.0 Tool With Key, users can easily remove this lock and gain full access to their device.
In addition to removing the FRP lock, the tool is also used for unlocking Android devices. Users can unlock their devices and use them with any carrier or SIM card they choose. This is particularly useful for people who travel frequently and need to switch between carriers.
Another feature of Benerin.inc V3.5.0 Tool With Key is firmware flashing. This is the process of replacing the current firmware of an Android device with a new one. The tool can be used to flash custom ROMs, recoveries, and other firmware files. This is particularly useful for people who want to customize their device or fix problems such as boot loops or software glitches.
The tool comes with a key that is required to activate it. The key is provided to users after purchasing the software. This helps to prevent unauthorized use of the software and ensures that only legitimate users can access it.
Using Benerin.inc V3.5.0 Tool With Key is relatively easy. First, users need to download and install the software on their computer. Then, they need to connect their Android device to the computer using a USB cable. Once the device is recognized, they can launch the tool and follow the on-screen instructions to remove the FRP lock, unlock the device or flash new firmware.
It is worth noting that users need to take caution when using the tool as it can potentially brick their device if used incorrectly. Users should ensure that they have a backup of their data and follow the instructions carefully.
In conclusion, Benerin.inc V3.5.0 Tool With Key is an essential tool for anyone who encounters FRP, unlocking, or firmware flashing problems on their Android device. It is a reliable and easy-to-use software that can help users regain access to their device and customize it to their liking. The tool comes with a key to ensure that only legitimate users can access it, and it supports various brands of Android devices.
Supported Devices:
Oppo/Realme
Oppo A12 -CPH2077 / CPH2083
Oppo A11K -CPH2077 / CPH2083
Oppo A5s -CPH1909 / CPH1912
Oppo A16 -CPH2269
Oppo A39 -CPH1605
Oppo A83 -CPH1729
Oppo A31 -CPH2015 / CPH2073 / CPH2081
Oppo A1k -CPH1923
Oppo A15 -CPH2185
Oppo A15s -CPH2179
Oppo A3 China -PADT00 / PADM00
Oppo A3 -CPH1837
Oppo A71 – CPH1717
Oppo A8 -PDBM00
Oppo A9 -PCAM10 /CPH1938
Oppo A35 -PEFM00
Oppo A53 5G -PCEM30
Oppo A53S 5G
Oppo A54 -CPH2236 /CPH2239 /CPH2241
Oppo A55 4G -CPH2325
Oppo A55 5G -PEMM00 /PEMM20
Xiaomi
Xiaomi Redmi Note 8 Pro
Xiaomi Redmi Note 9 | 10X 4G
Xiaomi Redmi 9 Prime
Xiaomi Redmi Note 4 (MTK)
Xiaomi Redmi Note 3 (MTK)
Xiaomi Redmi 9A / 9T / 9i
Xiaomi Redmi 9C NFC
Xiaomi Redmi 6A
Xiaomi Redmi 6
Xiaomi Redmi Mi Play
Xiaomi Poco M2
Xiaomi Redmi 9C | PocoPhone C3
Xiaomi Redmi 10X 5G
Xiaomi Redmi 10X Pro 5G
Xiaomi Redmi K30 Ultra
Xiaomi Redmi Note 10S 4G
Xiaomi Redmi Note 8 2021
Xiaomi Redmi 9
Vivo
Vivo S1
Vivo S1 China
Vivo S10
Vivo S10 Pro
Vivo S7e
Vivo S9
Vivo Y1s
Vivo Y3
Vivo Y33s
Vivo Y3s
Vivo Y5s
Vivo Y12
Vivo Y12s
Vivo Y15
Vivo Y15s
Vivo Y17
Vivo Y20 (2021)
Vivo Y20 (2021)
Vivo Y20G
Vivo Y21 (2021)
Samsung
Samsung SM-A103F (A01 Core)
Samsung SM-A013G (A01 Core)
Samsung SM-A022F (A02 Core)
Samsung SM-A037M (A03s)
Samsung SM-A107F (A10s)
Samsung SM-A107M (A10s)
Samsung SM-A125F (A12)
Samsung SM-A215U (A21)
Samsung SM-A225F (A22)
Samsung SM-A226G (A22 5G)
Samsung SM-A315F (A31)
Samsung SM-A315G (A31)
Samsung SM-A325F (A32)
Samsung SM-A325M (A32)
Samsung SM-A325B (A32 5G)
Samsung SM-A415F (A41)
Samsung SM-A013F (a01 Core)
Samsung SM-M017F (M01s)
How To Use?
First, you need to download the zip file from the below link
Next, you can unzip all files at c: drive (important)
Ensure you have disabled the antivirus before running the installation
Next, open the folder and install the setup file with some basic instruction
Run the "Benerin.lnc_ Loader"
Now in the next screen, you need to register the tool, on email or key field you can enter any email id and key section enter the following key "3KNE8-TH09B-X3WG9-HS62A-PW96A-1NPP7"
Click on the "login" button to open the tool.
Next, you can install all drivers if you already installed skip this step
Connect the phone and try to do any function
Enjoy !!!
Other Tools List
Samsung Multi Blaster Tools Free Download
Android Ultimate Backup Tool Free Download
Halab tech Tool v0.2 Free Edition For Samsung Free Download
Gsm Multi Tool Collection 2018 All Latest New Gsm Tools
Frp User Lock Remover Tool 2018 Free Download
Xiaomi Service Tool With Xiaomi Flasher Free Download
SFT Dongle 1.0.13 Latest Version 2019 Without Dongle Free Download
TCS Oppo Secrets Service Tools 2018 Free Download
Download Link: Link1 Link2
Password: No Password
Size: 280.8MB
File Name: Benerin.inc V3.5.0 Tool With Key For Android Devices(gsmtoolpack.com)