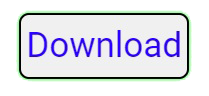 UMTv2/UMTPro Ultimate MTK2 v0.8 Update
Introduction
UMTv2/UMTPro Ultimate In the ever-evolving world of Android smartphones, one challenge that users often face is the dreaded Factory Reset Protection (FRP) lock. FRP is a security feature designed to prevent unauthorized access to a device after a factory reset. While it's essential for device security, it can sometimes become a headache for users who forget their Google account credentials or purchase a used device locked by FRP.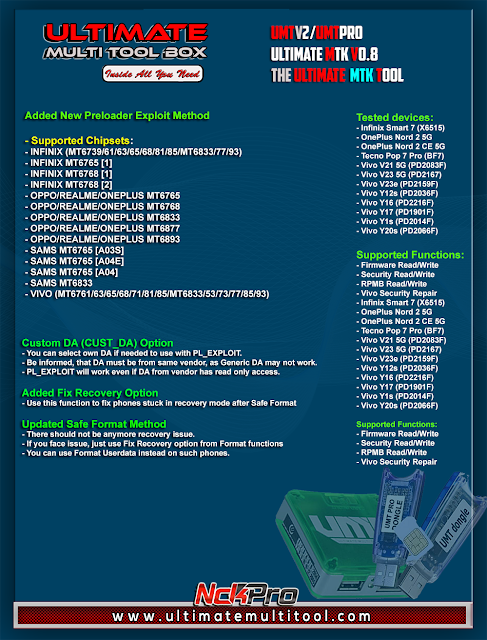 Luckily, the UMTv2/UMTPro Ultimate MTK2 v0.8 Update has emerged as a powerful tool to tackle this issue head-on. In this article, we will explore how this update can simplify the process of removing FRP from Android devices.
Understanding the FRP Lock
To effectively use the UMTv2/UMTPro Ultimate MTK2 v0.8 Update, it's crucial to grasp the basics of the FRP lock. We'll delve into what FRP is, why it exists, and the scenarios in which it can pose challenges to Android users. This understanding will lay the foundation for the importance of a reliable FRP removal tool.
Introducing UMTv2/UMTPro Ultimate MTK2 v0.8
This section will provide an overview of the UMTv2/UMTPro Ultimate MTK2 v0.8 Update. Readers will learn about its features, capabilities, and why it stands out among the myriad of FRP removal tools available in the market. Emphasize how this tool is user-friendly and effective in unlocking FRP-locked Android devices.
Step-by-Step Guide to Removing FRP
Here, we will break down the process of removing FRP using UMTv2/UMTPro  MTK2 v0.8 into simple, easy-to-follow steps. Include screenshots or diagrams if possible to enhance the clarity of the guide. Readers should finish this section with a clear understanding of how to use the tool effectively.
Compatibility and Supported Devices
Not all Android devices are created equal, and the UMTv2/UMTPro Ultimate MTK2 v0.8 Update may not work with every smartphone. In this section, outline the compatibility factors, including the Android versions and device brands it supports. This will help readers determine if their device is eligible for FRP removal using this tool.
Conclusion
In a world where device security is paramount, the UMTv2/UMTPro  MTK2 v0.8 Update offers a lifeline to Android users grappling with FRP lock issues. With a clear understanding of FRP, the capabilities of this tool, and a step-by-step guide, users can unlock their devices hassle-free, ensuring a smoother Android experience.
Others Tools List
Secret Tool Pro v1.2 Without Hwid Free Download
Miko Xiaomi Account Bypass Tool 2019 Delete Mi Account
GRT Dongle Qualcomm V1.0.0.3 Free Version Download
Mobilesea Xiaomi Flasher v2 2019 Free Download
Mi Account Remove Mi Screen Lock Remove Tool
GRT Dongle v1.0.02 Free VersionTool Download
Firmware-Down Tools V1.0.1 Full Version Free Download
MSS Unlocker V2.0 Latest Version Free Download
K.F Tool V2.0 Full Latest Version Free Download
Advance Android Box Pro 18.0 Latest Version Free Download
Download Link: Link1 Link2
Password: No Password
Size: 34.1 MB
File Name :UMTv2/UMTPro Ultimate MTK2 v0.8 Update(gsmtoolpack.com)