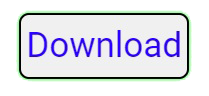 TFM Tool Pro SPD V1.5.0 New Update
Introduction
TFM Tool Pro  In the ever-evolving world of Android devices, one persistent challenge that users often face is the Factory Reset Protection (FRP) lock. This security feature is designed to protect your device from unauthorized access, but it can sometimes become a hurdle when you forget your Google account credentials. Thankfully, tools like TFM Tool Pro  V1.5.0 have emerged to simplify the FRP removal process, making it accessible for everyone. In this article, we'll delve into the features and benefits of this powerful tool, highlighting its capabilities and how it can be a game-changer for Android users.
Understanding Factory Reset Protection
While this is a valuable security measure, it can lead to frustration when you forget your login information.
TFM Tool Pro SPD V1.5.0: An Overview
TFM Tool Pro  V1.5.0 is a specialized software designed for Android device servicing, particularly focusing on devices powered by Spreadtrum (SPD) processors. This tool offers a wide range of features, including FRP removal, flashing, unlocking, and more, making it an essential companion for technicians and enthusiasts in the Android world.
 Key Features of TFM Tool Pro SPD V1.5.0
FRP Removal: TFM Tool Pro V1.5.0 excels in removing FRP locks, allowing users to regain access to their devices without the need for Google account credentials.
Flashing and Firmware Repair: This tool enables users to flash firmware, unbrick devices, and perform software repairs with ease.
User-Friendly Interface: The tool's intuitive interface ensures that even users with limited technical knowledge can navigate and use it effectively.
How to Use TFM Tool Pro SPD V1.5.0
Using TFM Tool Pro V1.5.0 is relatively straightforward. After downloading and installing the tool on your computer, connect your Android device in Fastboot or ADB mode. Follow the on-screen instructions to select the desired operation, such as FRP removal. The tool will guide you through the process, ensuring that you can bypass FRP locks or perform other tasks efficiently.
Conclusion and Final Thoughts
TFM Tool Pro V1.5.0 is a valuable resource for anyone dealing with Android devices, whether you're a technician, enthusiast, or an average user facing FRP lock issues. Its user-friendly interface, regular updates, and versatile features make it a must-have tool in your arsenal. However, it's important to use such tools responsibly and only on devices you own or have explicit permission to service. With TFM Tool Pro V1.5.0, conquering FRP locks and performing various Android device operations has never been easier. Embrace this powerful tool, and say goodbye to FRP-related headaches.
Others Tools List
Frp User Lock remover Tool 2018 Free Download
Xiaomi Service Tool With Xiaomi Flasher Free Download
SFT Dongle 1.0.13 Latest Version 2019 Without Dongle Free Download
TCS Oppo Secrets Service Tools 2018 Free Download
TCS Samsung Secrets Tool 2018 Free Download
GSMDEVZBD Multi Android Frp Tool Free Download
Samsung NCK Dongle Without Dongle Free Download
All Brand FRP Unlocker Full Version Free Download
Android Healer Tool Full Working Tool Free Download
HTX Multi Tool V1.0 Beta Best Tool For HTC
Download Link: Link1 Link2
Password: No Password
Size: 18.9 MB
File Name : TFM Tool Pro SPD V1.5.0 New Update(gsmtoolpack.com)