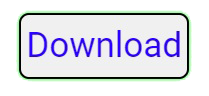 Mexa Tool V1.0.0 (Multi-Functional)
Introduction
In the fast-paced world of mobile technology, tools that simplify the process of unlocking, bypassing FRP, and flashing Android devices are invaluable. One such tool that has gained popularity in the Android community is the Mexa Tool V1.0.0 Free. In this article, we'll explore what this multi-functional tool is all about and how it can make your Android device management tasks easier.
Understanding the Features of Mexa Tool V1.0.0 Free
Mexa Tool V1.0.0 Free is known for its versatility and wide range of features. Let's delve into some of its key functionalities:
Unlocking Android Devices: Whether you've forgotten your device's password or need to unlock a second-hand phone, Mexa Tool can assist you in bypassing locks on various Android models.
FRP Bypass: Factory Reset Protection is a security feature in Android devices, but it can sometimes pose problems. Mexa Tool helps users bypass FRP, making it easier to regain access to their devices.
Flashing Android Firmware: Upgrading or downgrading Android firmware is a common need for users. Mexa Tool simplifies this process, allowing users to flash custom ROMs, official firmware, and more.
Wide Device Compatibility: Mexa Tool is designed to work with a broad range of Android devices, making it a versatile solution for technicians and enthusiasts alike.
How to Use Mexa Tool V1.0.0 Free
Using Mexa Tool V1.0.0 Free is relatively straightforward, but it's essential to follow proper instructions. Here's a step-by-step guide on how to use the tool effectively:
Download and Install: Begin by downloading Mexa Tool Free from a trusted source and install it on your computer.
Connect Your Device: Use a compatible USB cable to connect your Android device to your computer.
Select the Desired Function: Depending on your needs, choose between unlocking, FRP bypass, or flashing firmware.
Follow On-Screen Prompts: Mexa Tool will guide you through the process with on-screen instructions. Ensure that you follow them carefully.
Wait for Completion: The tool will perform the selected task, and once it's finished, your device should be unlocked, FRP bypassed, or flashed with the desired firmware.
Safety and Precautions
While Mexa Tool V1.0.0 Free can be a powerful ally in managing your Android device, it's essential to exercise caution:
Backup Your Data: Before using Mexa Tool, back up all your important data to prevent any data loss during the unlocking or flashing process.
Use Trusted Sources: Only download Mexa Tool from reputable sources to avoid potential malware or security risks.
Check Device Compatibility: Ensure that your device is compatible with Mexa Tool to avoid any complications.
Warranty Considerations: Unlocking or flashing your device may void its warranty, so proceed with caution and only do so if you understand the consequences.
Conclusion
In conclusion, Mexa Tool V1.0.0 Free is a versatile and powerful tool for Android device management. Whether you need to unlock your phone, bypass FRP, or flash custom firmware, this tool simplifies the process. However, remember to exercise caution, follow instructions carefully, and back up your data before proceeding. Mexa Tool can be a valuable addition to your Android toolkit, making device management tasks more accessible and efficient.
Others Tools List
UAT FRP 5.01 Free Version Setup Free Download
Hunter Unlocker Team Oppo Unlock Tools With KeyGen Free Download
Android Multi Languages Tool Rnx Tools v8.0.0 v7.0.1 V6.0
EFT Dongle v1.4.0 Without Dongle Free Download
SFT Dongle v1.0.14 Latest Version Without Dongle Free Download
New Samsung Frp Flasher Tool 2018 Free Download
EMMC Block Read Write Tool v2.0 Free Download
MRT Dongle Latest Setup V2.56 With KeyGen Free Download
Dr.Fone 9.2.0 Full Version 100% Working Free Download
GRT Dongle v1.0 Qualcomm Without Dongle Free Download
Download Link: Link1 Link2
Password: No Password
Size: 321.9 MB
File Name : Mexa Tool V1.0.0 (Multi-Functional)(gsmtoolpack.com)