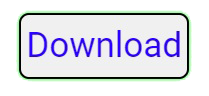 EFT Pro Dongle Update V4.5.4 Build 001 (Latest Version)
Introduction
The EFT Pro Dongle Update  has long been a go-to tool for Android device enthusiasts, technicians, and users alike. With its latest update, V4.5.4 Build 001, this versatile tool takes FRP (Factory Reset Protection) removal to a whole new level. In this comprehensive article, we'll delve into the features and capabilities of EFT Pro Dongle's latest version.
gsm unlocking tools
Understanding EFT Pro Dongle
In this section, we'll provide an overview of EFT Pro Dongle, explaining its purpose and significance in the world of Android devices. Readers will gain insight into why this tool is essential for unlocking FRP-locked devices.
What's New in V4.5.4 Build 001
EFT Pro Dongle constantly evolves to meet the challenges posed by new Android updates and security measures. We'll explore the latest features and improvements introduced in V4.5.4 Build 001, highlighting how these enhancements make FRP removal more efficient and effective.
Step-by-Step Guide to Removing FRP
This section will provide a detailed, user-friendly guide on how to use EFT Pro Dongle to remove FRP from Android devices. We'll walk readers through the process, from setting up the tool to successfully unlocking a locked device.
Compatibility and Supported Devices
EFT Pro Dongle's strength lies in its extensive compatibility with a wide range of Android devices. We'll provide a list of supported manufacturers and models, ensuring readers understand whether their device can benefit from this tool's capabilities.
Tips for Safe and Ethical FRP Removal
Unlocking FRP-locked devices raises ethical and legal considerations. In this section, we'll explore the responsible use of EFT Pro Dongle, emphasizing the importance of respecting device ownership and privacy rights.
Conclusion
In conclusion, EFT Pro Dongle's V4.5.4 Build 001 is a game-changer for anyone dealing with FRP-locked Android devices. This article has covered the essentials, from understanding the tool's purpose to a step-by-step guide, device compatibility, and ethical considerations. With EFT Pro Dongle, removing FRP protection is more accessible and efficient than ever, ensuring that users can regain access to their Android devices while respecting ethical and legal boundaries. Stay up-to-date with this powerful tool to unlock the potential of your Android device without compromising your integrity.
Others Tools List
Darurat Premium Tool 2020 Free Download
M.A Team Tool 3.0 Full Version Free Download
MRT Dongle V3.19 Without Dongle With New Loader Free Download
ChinaKing Box 1.36 Free Download
Hydra Qualcomm Tool Ver 1.0.1 Build 52 Free Download
MRT Dongle 3.19 Without Dongle How To Bypass MRT KEY v3.19
GRT Dongle 1.3.0 Free Version Free Download
Unlocking Key Qualcomm Tool 1.0 With KeyGen Free Download
MRT Key v3.53 Tool Free Version Download
Download Link: Link1 Link2
Password: No Password
Size: 171.4 MB
File Name :EFT Pro Dongle Update V4.5.4 Build 001 (Latest Version) (gsmtoolpack.com)