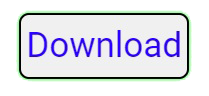 Unlock Tool 2023.08.29.0[Latest Version]
Introduction
In the ever-evolving landscape of mobile technology, the need for efficient tools to manage and unlock Android devices has become increasingly important. One such tool that has gained attention is the Unlock Tool 2023.08.29.0. In this article, we will delve into the features, benefits, and significance of this tool for removing FRP (Factory Reset Protection) and unlocking Android devices. Let's explore how this tool has become a game-changer for both users and professionals in the mobile industry.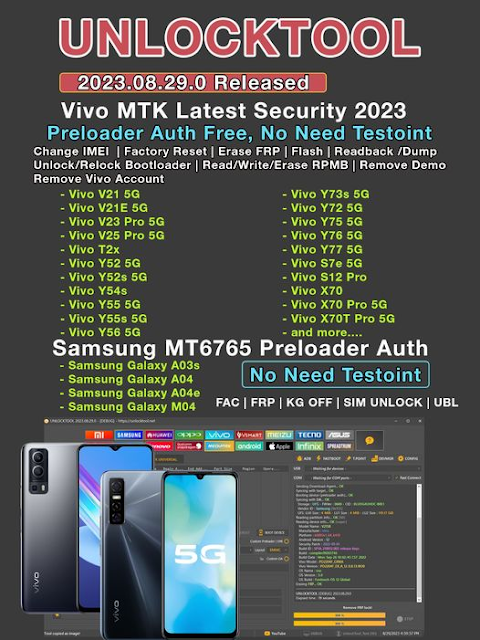 Understanding Factory Reset Protection (FRP)
Factory Reset Protection, commonly known as FRP, is a security feature integrated into Android devices to prevent unauthorized access after a device has been factory reset. This security measure ensures that even if a device falls into the wrong hands, the user's data remains protected. However, FRP can sometimes pose challenges for legitimate users who need to regain access to their devices. This is where the Unlock Tool 2023.08.29.0 comes into play.
Features of Unlock Tool 2023.08.29.0
The Unlock Tool 2023.08.29.0 boasts an array of features designed to simplify the process of FRP removal and unlocking. Some prominent features include:
FRP Bypass: This tool provides a reliable method to bypass FRP locks, allowing users to regain access to their devices without compromising data security.
Device Unlocking: Unlock Tool 2023.08.29.0 offers a streamlined solution for unlocking Android devices from various carriers. This feature is particularly valuable for users who wish to switch carriers or use their devices internationally.
User-Friendly Interface: The tool's intuitive interface makes it accessible to both beginners and professionals. Users can follow simple on-screen instructions to perform tasks effectively.
Regular Updates: With the constant evolution of Android security measures, the Unlock Tool  ensures it stays up-to-date with the latest security protocols, guaranteeing its effectiveness.
How Unlock Tool 2023.08.29.0 Works
The tool operates by utilizing intricate methods that exploit certain vulnerabilities within the Android system. It carefully navigates through security layers to disable FRP locks and unlock devices. It's important to note that while this tool is legitimate for personal use, unethical or illegal use is strongly discouraged.
Benefits for Users and Professionals
Time-Efficiency: Unlocking Android devices and bypassing FRP locks manually can be time-consuming and challenging. The Unlock Tool 2023.08.29.0 streamlines the process, saving users valuable time and effort.
Cost Savings: Previously, users might have resorted to professional services to unlock their devices, incurring costs. This tool eliminates the need for such services, providing a cost-effective alternative.
Accessibility: Both individuals and professionals in the mobile industry can benefit from this tool. Mobile technicians can offer efficient services to their clients, enhancing their business operations.
Ethical and Legal Considerations
While the Unlock Tool 2023.08.29.0 offers convenience and practicality, it's essential to emphasize responsible usage. The tool should only be used on devices that belong to the user or with explicit permission. Unauthorized usage for malicious purposes is against ethical guidelines and may breach legal regulations.
Conclusion
The Unlock Tool 2023.08.29.0 has emerged as a powerful solution for removing FRP locks and unlocking Android devices. Its user-friendly interface, regular updates, and efficient functionality make it a valuable asset for both individuals and professionals. However, responsible and ethical usage is paramount to ensure that this tool is employed for legitimate purposes. As the mobile landscape continues to evolve, tools like these contribute to simplifying processes and enhancing user experiences.
Others Tools List
TFT Unlock 2023-3.1.1.1Download Free Latest Version
GSM Shield Qualcomm V3.3 Free Download For All Android
I Removal PRO v5.9.5 & iRa1n v3.1 Free Download 2023
Marvel SP Drivers V2.0 Free Download For All Android
TFT MTK Module V3.4 Free Download | Added Write NVRAM, Backup FRP Reset Etc
GSM Tools Collection 2020 2021 All In One Gsm Tools Pack Free Download
Miracle Box 3.09 Crack Without Box With Keygen
MRT Dongle V3.19 Without Dongle New Setup Free Downoad
MTK Client GSM Sulteng Tool V1.3.1 Free Download
Download Link: Link1 Link2
Password: No Password
Size: 158.5 MB
File Name :Unlock Tool 2023.08.29.0[Latest Version](gsmtoolpack.com)