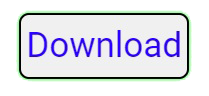 EFT Dongle Pro Version 4.5.1- 2023
Introduction
EFT Dongle Pro Version In the world of mobile technology, unlocking Android devices has become a necessity for various reasons, from switching carriers to accessing advanced features. EFT Dongle Pro 4.5.1, the latest iteration of this powerful tool, has gained significant attention for its ability to unlock Android devices swiftly and efficiently. In this article, we will explore the features and benefits of EFT Dongle Pro 4.5.1, and how it simplifies the process of unlocking Android devices.
I. Understanding EFT Dongle Pro Version 4.5.1
EFT Dongle Pro Version 4.5.1 is a specialized software tool designed for unlocking Android devices. It offers an array of features beyond unlocking, including flashing firmware, removing FRP (Factory Reset Protection) locks, and performing software repairs on a wide range of Android smartphones and tablets. Its user-friendly interface and consistent updates make it a popular choice among technicians and users alike.
II. Key Features of EFT Dongle Pro Version 4.5.1
Device Compatibility: EFT Dongle Pro Version 4.5.1 supports an extensive list of Android devices from various manufacturers, ensuring that users can unlock and repair a wide range of smartphones and tablets.
Unlocking Capabilities: The tool excels in unlocking SIM locks and network restrictions, allowing users to switch carriers without hassle. This feature is particularly useful for individuals who frequently travel or wish to change their service providers.
FRP Removal: Factory Reset Protection locks can be a major roadblock when resetting or selling a device. EFT Dongle Pro 4.5.1 efficiently removes FRP locks, giving users complete control over their devices.
Firmware Flashing: Upgrading or downgrading a device's firmware is made simple with this tool. It helps users flash official firmware to fix issues and improve device performance.
Software Repairs: Whether it's fixing boot loops, software crashes, or other glitches, the tool's comprehensive repair features can often salvage devices that might otherwise seem beyond repair.
III. Benefits of EFT Dongle Pro Version 4.5.1
Time Efficiency: Unlocking and repairing Android devices manually can be time-consuming and challenging. EFT Dongle Pro  4.5.1 streamlines these processes, saving both technicians and users significant time and effort.
Accessibility: The user-friendly interface of the tool makes it accessible even to those with limited technical knowledge. This accessibility democratizes the ability to unlock and repair devices, reducing the need for costly professional services.
Cost-Effective: Avoiding visits to repair shops or service centers can save users a substantial amount of money. EFT Dongle Pro 4.5.1 offers a cost-effective solution for individuals looking to manage their devices independently.
Regular Updates: The software's developers frequently release updates to include support for new devices and address emerging issues. This ensures that users always have access to the latest solutions and capabilities.
IV. How to Use EFT Dongle Pro Version 4.5.1
Using EFT Dongle Pro Version 4.5.1 is straightforward, even for beginners. Here's a basic step-by-step guide to get started:
Download and install the EFT Dongle Pro software on your computer.
Launch the program and connect your Android device via USB.
Select the desired operation, such as unlocking, flashing, or repairing.
Follow the on-screen instructions to initiate the process.
Wait for the tool to complete the task, and then safely disconnect your device.
V. Conclusion
EFT Dongle Pro 4.5.1 has undoubtedly simplified the process of unlocking and repairing Android devices. Its comprehensive features, user-friendly interface, and consistent updates make it a valuable asset for both technicians and regular users. With its ability to unlock SIM locks, remove FRP locks, flash firmware, and perform software repairs, EFT Dongle Pro 4.5.1 empowers users to take control of their Android devices like never before. As mobile technology continues to evolve, tools like EFT Dongle Pro contribute to a more accessible and user-friendly experience.
Others Tools List
Unlock Tool 2023.06.04.0 Latest Update
Griffin-Unlocker V6.1.0 – New Features Added
UnlockTool_2023.06.02.0 – Unlocking Android Devices
TFM Tool Pro Main Module All Latest Version
Z3X Samsung Tool Pro 45.11 – Latest Update
Octopus Samsung Tool Software Version 4.2.4
CF-Tools QCOM Module v2.6.0 New Update
Zenon Tool v2.1 Latest update 2023
Z3X Samsung Tool Pro v45.10 New Update 2023
Griffin Unlocker 6.0: The Latest Android Device Unlocking Tool
Download Link: Link1 Link2
Password: No Password
Size: 66.1MB
File Name: EFT Dongle Pro Version 4.5.1-2023(gsmtoolpack.com)