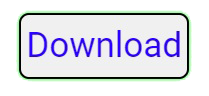 Adanichell Tool Pro 1.4.3: Unlock Android Devices Effortlessly
Introduction
In the world of Android devices, unlocking can be a challenging task. However, with the emergence of innovative tools like Adanichell Tool Pro 1.4.3, unlocking Android devices has become easier than ever. This powerful software provides a convenient and efficient way to bypass lock screens and gain access to locked devices. In this article, we will explore the features, benefits, and functionality of Adanichell Tool Pro 1.4.3, along with a step-by-step guide on how to use it. Whether you've forgotten your password or purchased a second-hand phone with a locked screen, this tool is designed to make your life easier.
The Power of Adanichell Tool Pro 1.4.3
Unlocking Android devices has never been simpler. Adanichell Tool Pro 1.4.3 is a cutting-edge software developed specifically to bypass lock screens on Android smartphones and tablets. It offers a wide range of powerful features, making it a popular choice among users worldwide. Let's explore some of the key features of this remarkable tool:
User-Friendly Interface:
Adanichell Tool Pro 1.4.3 boasts a clean and intuitive user interface, allowing even novice users to navigate through the unlocking process effortlessly. Its user-friendly design ensures a smooth experience from start to finish.
Multiple Unlocking Methods:
This tool offers various unlocking methods, including pattern, PIN, password, and fingerprint unlocking. It supports most Android devices, regardless of the brand or model.
Fast and Reliable:
Adanichell Tool Pro 1.4.3 excels in its speed and reliability. With its advanced algorithms and efficient coding, it quickly analyzes the device's security settings and removes the lock screen within minutes.
Benefits of Adanichell Tool Pro 1.4.3
Using Adanichell Tool Pro 1.4.3 provides several advantages for users seeking to unlock their Android devices. Let's explore some of the key benefits:
Time-Saving Solution:
Traditional methods of unlocking Android devices can be time-consuming and frustrating. Adanichell Tool Pro 1.4.3 offers a swift and efficient solution, saving users valuable time and effort.
No Technical Expertise Required:
Unlike complex manual unlocking methods, Adanichell Tool Pro 1.4.3 requires no technical expertise. Its user-friendly interface and step-by-step instructions make it accessible to all users, regardless of their technical proficiency.
Versatility:
Adanichell Tool Pro 1.4.3 supports a wide range of Android devices, including popular brands such as Samsung, Google, LG, and more. This versatility ensures compatibility with most Android devices, making it a reliable choice for unlocking various models.
How to Use Adanichell Tool Pro 1.4.3
Unlocking your Android device with Adanichell Tool Pro 1.4.3 is a straightforward process. Follow these steps to regain access to your locked device:
Step 1: Download and Install:
Visit the official website of Adanichell Tool Pro and download the latest version of the software. Once the download is complete, install the tool on your computer.
Step 2: Launch the Tool:
Open Adanichell Tool Pro 1.4.3 on your computer. Connect your locked Android device to the computer using a USB cable.
Step 3: Enable USB Debugging:
Ensure that USB debugging is enabled on your Android device. If not, go to "Settings," navigate to "Developer Options," and enable USB debugging.
Step 4: Select Device and Lock Type:
In the tool's interface, select your Android device model and the lock type (pattern, PIN, password, or fingerprint) that you want to bypass.
Step 5: Initiate Unlocking Process:
Click on the "Unlock" button to start the unlocking process. Adanichell Tool Pro 1.4.3 will automatically bypass the lock screen, granting you access to your device.
Safety and Security Measures
When using any unlocking tool, it is crucial to prioritize safety and security. Adanichell Tool Pro 1.4.3 ensures a secure unlocking process by implementing the following measures:
Data Privacy:
The tool is designed to safeguard your personal data during the unlocking process. It does not access or share any private information stored on your device.
Compatibility Check:
Adanichell Tool Pro 1.4.3 performs compatibility checks before initiating the unlocking process to ensure it is compatible with your device model and Android version.
Legal Usage:
It is essential to use Adanichell Tool Pro 1.4.3 responsibly and lawfully. Ensure you have the legal right to unlock the device before using the tool.
 Conclusion
Adanichell Tool Pro 1.4.3 is an exceptional software tool that simplifies the process of unlocking Android devices. Its user-friendly interface, versatile compatibility, and swift unlocking process make it a valuable solution for those facing lock screen issues. By following the step-by-step guide provided in this article, users can regain access to their locked devices within minutes. However, it is important to use such tools responsibly and ensure legal compliance. With Adanichell Tool Pro 1.4.3, bid farewell to the frustration of forgotten passwords or locked screens and enjoy the convenience of accessing your Android device effortlessly.
Others Tools List
MMO Tool V1.2 New Update 2019 Free Download
Qualcomm Frp Remove EDL 9008 Mode Tool Free Download
Samsung Firmware Downloader/Checker Tool Free Download
Ugg Lite MIUI 10 Account Remove Tool Free Download
Mobile Android Service Tool V1.0 Free Download
HUAWEI MODEM IMEI REPAIR v1.00 Free Download
MM-Soft Tool Pro v9.0.0 Full Setup Free Download
Qualcomm Network Tool Working Free Download
All In One Flash Unlock Tool Latest Version 2019 Free Download
Knn Mi Account Remove Tool Free Download
Download Link: Link1 Link2
Password: No Password
Size: 348.2MB
File Name: Adanichell Tool Pro 1.4.3: Unlock Android Devices Effortlessly(gsmtoolpack.com)