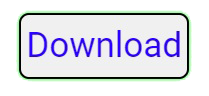 EFT Pro Dongle Update V4.4.3: For All Android Device
Introduction:
The EFT (Easy Firmware Team) Pro Dongle is a powerful and versatile tool that caters to all Android users looking to unlock, remove Factory Reset Protection (FRP), and flash their devices. The latest V4.4.3 update brings a host of new features and enhancements, making it the perfect choice for Android enthusiasts. In this article, we'll dive into the new features, supported devices, and the overall benefits of using the EFT Pro Dongle Update V4.4.3.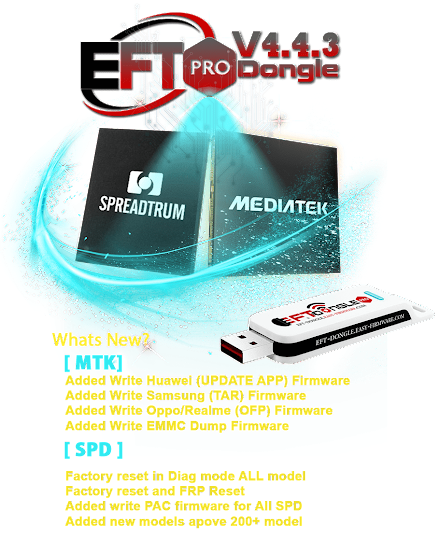 What's New in EFT Pro Dongle Update V4.4.3?
Enhanced FRP Removal: With V4.4.3, the EFT Pro Dongle boasts improved efficiency in removing FRP, enabling users to bypass Google Account verification seamlessly. This feature is especially useful for those who've bought a second-hand device or forgotten their Google Account credentials.
Advanced Unlocking Features: The latest update offers superior unlocking capabilities, allowing users to unlock their devices without data loss. This is particularly helpful for users who have forgotten their device's password or pattern lock.
Upgraded Flashing Support: The EFT Pro Dongle now supports the latest firmware versions and Android devices with the V4.4.3 update, providing seamless flashing capabilities for users.
Redesigned User Interface: The V4.4.3 update introduces a revamped user interface, making it more user-friendly and easier to navigate.
Bug Fixes and Performance Enhancements: The latest EFT Pro Dongle version comes with bug fixes and performance improvements, ensuring a smoother and more stable user experience.
Supported Devices
The EFT Pro Dongle Update V4.4.3 supports a wide range of Android devices, including:
Samsung
Huawei
LG
Xiaomi
Oppo
Vivo
Google Pixel
OnePlus
ZTE
Lenovo
And many more. The list of supported devices is regularly updated, making the EFT Pro Dongle a versatile and future-proof tool for Android users.
 Unlocking the Full Potential of Your Android Device
By using the EFT Pro Dongle Update V4.4.3, users can:
Remove FRP: Effortlessly bypass Google Account verification and regain access to your device.
Unlock Devices: Unlock your Android device without losing data, allowing you to use your phone with any carrier or SIM card.
Flash Firmware: Update your device's firmware or restore it to factory settings, resolving issues like bootloops and bricked devices.
Repair IMEI: Fix invalid or null IMEI issues, ensuring your device can connect to cellular networks without any problems.
Backup and Restore Data: Easily create backups of your device's data and restore it when needed, ensuring the safety of your information.
Simplifying the User Experience
With its intuitive interface and user-friendly design, the EFT Pro Dongle Update V4.4.3 is suitable for both professionals and amateurs. The tool provides a step-by-step guide for various processes, such as unlocking, flashing, and FRP removal, making it easy for users to perform these tasks with minimal technical knowledge.
Affordable and Reliable Solution
The EFT Pro Dongle Update V4.4.3 is a cost-effective solution for users looking to unlock, flash, or remove FRP on their Android devices. It offers a one-time purchase with regular updates, ensuring that you have access to the latest features and supported devices.
Others Tools List
All Mi Account Unlock Tool Free Download
Miracle Eagle Eye Box Latest Version Without Box Free Download
Smart Phone Flash Tool Pack Free Download
Vivo Huawei Oppo Flashing Tool Pack Free Download
Octopus Samsung 1.7.4 Without Box Free Download
SPRT Tool With Drivers Free Download
Nokia Infinity Best 3.0 Without Box Free Download
Android Tool Collection 2017 Free Download
Download Link: Link1 Link2
Password: No Password
Size: 146MB
File Name: EFT Pro Dongle Update V4.4.3: For All Android Device(gsmtoolpack.com)