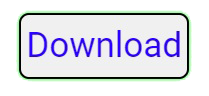 Octopus FEW Samsung Apparatus Free most recent form gives you a chance to perform Streak/Open/Repair operations to the greater part of the Samsung gadgets, As of now Octopus Samsung FRP Instrument is a standout amongst the most simple to utilize and practical arrangements accessible on the Web right now.
It includes an extensive variety of administration operations for a large portion of Samsung World gadgets. For instance: "J2, J3, J5, J7 A3, As, A7, 55, 56, 56 Edge, 57, 57 Edge, Note 5, Note ?"and significantly more bolstered models said toward the finish of this article.
Notwithstanding it has additionally a multilingual programming interface and loads of other helpful capacities. accessible for different Android Renditions (From Kitkat to Nougat)
This is an extraordinary Free programming to evacuate or erase Production line Reset Insurance from Samsung System, LG, Huawei, Sony Xperia and other important Android based cell phones and gadgets. The most simplest approach to Sidestep Google Record from any Android Telephone is to utilize Octopus FRP open most recent form programming.
How To Download And Use
Download Link:: Here
Password: Technical Computer Solutions
Password: www.TechnicalMicky.com
Price: Free
Size: 70MB