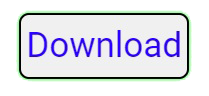 Miracle Xiaomi Tool Pack (Login Edition) allows you to perform Flash, Decode, Read Info, Remove Mi Account, and many other operations on Xiaomi phones,Hello, friends in this update GSMASIFKHAN is fixing the Miracle Xiaomi tool Expired Warning massage. you know in the previous crack is showing "Your software is expired! Please Download the last version". if you stuck at here then you have to download following setup in this setup all error is fixed and working 100%. for thanks to Sahil Tech Who was a share for free for all users.
Miracle Xiaomi Tool 1.56 Without Box Free Download All Error Fix Update with Kaygen | TCS
Features Miracle Xiaomi Tool :
Supported Modes:
ADB Mode
EDL Mode
Diag Fashion
Fastboot Mode
Sideload Mode
Features:
Read Info
Factory Reset
Remove Mi Account
Disable Redmi Mi Account Reset (Anti Relock)
Remove FRP
Remove Cloud APK
Read Pattern
Remove Screen Lock
Relock Screen
Reboot to EDL
Reboot to Fastboot
Reboot to ADB
Reboot to EDL Force
Read/Write Security
Repair Network
Wipe Security
Read/Write QCN
Erase IMEI
Enable Diag
Repair IMEI with 4 Methods
Xiaomi IMEI Check
Mi Patch System Anti Relock
Flashing
Bootloader Decoding
changelog Miracle Xiaomi Login 1.56?
Miracle Xiaomi Tool
Complete Xiaomi
Version 1.56 (12th April 2020)
[+] No Need for any Authorized Tool.
[+] No Need for any Xiaomi ID.
[+] No Need any BOX/Dongle.
Reinvented Update By Miracle Team
1. Add MTK Disable Auth Supported
Xiaomi Redmi Note 8 Pro
Xiaomi Redmi 6A
Xiaomi Redmi 6
Xiaomi Mi Play
Xiaomi Redmi 10X 4G
Xiaomi Redmi 9 Prime
Xiaomi Redmi Note 9
Xiaomi Redmi 9A
Xiaomi Redmi 9C
Xiaomi Mi CC99
Xiaomi Mi CC99 Pro
2. Add Improve Disable Authorization Supported
Mediatek MT6763
Mediatek MT6580
Mediatek MT6582
Mediatek MT6761
Mediatek MT6757
3. Add Oppo Realme New Mobile Factory Reset (Meta Mode)
4. Improve Oppo EMMC Factory Reset (Meta Mode)
5. Add Oppo Android 11 Factory Reset (Meta Mode)
6. Fix Some Bugs.
How To Use?
First Download Setup from below link
Extract all file on c: – No space between the name
Now open the "Miracle_XiaoMi_Tool.exe" file
after run please wait for login windows once the login screen is showing now run loader as admin and reopen the tool.
Enjoy The Tool !!!
This Website will provide almost all kinds of solution to your Smartphone. If you are using an IOS device that doesn't matter to us, you will find every solution for repairing according to your need in our website. Whatever If you are using smartphone brand like SONY, LENOVO, LG, MOTOROLA, SAMSUNG, HTC, ALCATEL, HUAWEI, BLACKBERRY, NOKIA, XIAOMI, SYMPHONY, WALTON, CARBON any Chinese clone version, etc.You will get solution for any software issue. You will get a lot of software for free Like Miracle box, z3x box, Volcano Box, Avenger Box, Falcon Box, Infinity box, Aviator box, unlock tool, By using that software, you can do Flash, Country Lock Unlock, repair IMEI, Format, Unlock Phone, unlock privacy Lock, Read & write Firmware, GSM Tools, Frp Solution and Many More. So, Please Visit our Website
Compatibility:-Compatible For all Windows computer.
▪windows xp,
▪Windows 7,
▪Windows 8,
▪Windows 8.1,
▪Windows 10 (64bit & 32bit)
Licence:- Miracle Xiaomi Tool 1.56 is Free Utility Tool
Restriction on Use:-This software must not be decompiled, disassembled, reverse engineered or otherwise modified.
Copyright (c):- Miracle Xiaomi Tool 1.56 All right reserve.
File Name:-Miracle Xiaomi Tool 1.56
Virus status:-scanned by Avast security.
Password:-GsmAsifKhan
Download Link:::Link