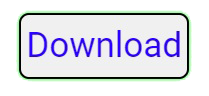 All Vivo Phone Pattern/Pin/Password and Frp Lock Unlock Tool And Files By TCS,All Vivo Phone Pattern/Pin/Password and Frp Lock Unlock Tool And Files is helps to Unlock remove pattern lock and also frp remove by using sp flash
All Vivo Phone Pattern/Pin/Password and Frp Lock Unlock Tool And Files By TCS
Tool Features:-
Flashing

Unlocking

Pattern Remove

Password Remove

Frp Remove

Mi Account Remove
Supported Cheapsets:-
MT6261

MT6572

MT6580

MT6582

MT6735

MT6737

MT6739

MT6755

MT6757

MT6761

MT6763

MT6765

MT6768

MT6771

MT6785

MT6799

MT6873

MT8127

MT8163

MT8173

MT8695
This Website will provide almost all kinds of solution to your Smartphone. If you are using an IOS device that doesn't matter to us, you will find every solution for repairing according to your need in our website. Whatever If you are using smartphone brand like SONY, LENOVO, LG, MOTOROLA, SAMSUNG, HTC, ALCATEL, HUAWEI, BLACKBERRY, NOKIA, XIAOMI, SYMPHONY, WALTON, CARBON any Chinese clone version, etc.You will get solution for any software issue. You will get a lot of software for free Like Miracle box, z3x box, Volcano Box, Avenger Box, Falcon Box, Infinity box, Aviator box, unlock tool, By using that software, you can do Flash, Country Lock Unlock, repair IMEI, Format, Unlock Phone, unlock privacy Lock, Read & write Firmware, GSM Tools, Frp Solution and Many More. So, Please Visit our Website
Compatibility:-Compatible For all Windows computer.
windows xp,

Windows 7,

Windows 8,

Windows 8.1,

Windows 10 (64bit & 32bit)
Licence:- Vivo Unlock Tools is Free Utility Tool
Restriction on Use:-This software must not be decompiled, disassembled, reverse engineered or otherwise modified.
Copyright (c):- Vivo Unlock Tools All right reserve.
How To Use Video Here
File Name:-Vivo Unlock Tools
Virus status:-scanned by Avast security.
Download Link:::Link