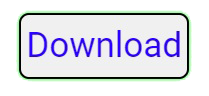 MIUI 13 Bypass Tool No Need Bootloader
Introduction
MIUI 13 Bypass Tool In the ever-evolving landscape of smartphone technology, the demand for user-friendly solutions to common issues such as Mi Account lockouts continues to grow. With the release of MIUI 13, Xiaomi users find themselves in need of efficient tools that allow them to bypass Mi Account restrictions without the hassle of unlocking the bootloader.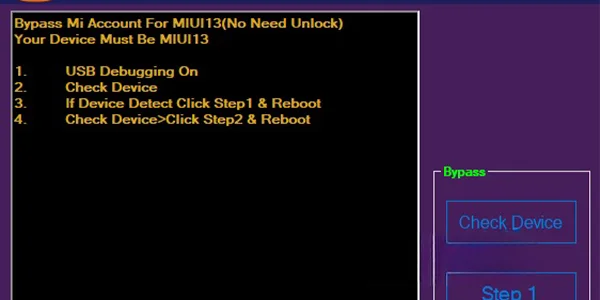 Understanding the MIUI 13 Bypass Tool
Unlocking the Mystery Behind Mi Account Lockouts
MIUI 13 Bypass Tool has emerged as a game-changer for Xiaomi users facing Mi Account lockouts. This section will delve into the features and functionalities of this tool, shedding light on how it works and what sets it apart from other unlocking solutions. From its compatibility with MIUI 13 to its ease of use, readers will gain insights into why this tool has become a go-to solution for many Xiaomi enthusiasts.
Unlocking MIUI 13 Bypass Tool: Unveiling Powerful Features
The MIUI 13 Bypass Tool comes packed with an array of features that make it a standout solution for users grappling with Mi Account lockouts. Understanding these features is crucial for users seeking an effective and convenient unlocking experience. Let's delve into the key features that set this tool apart:
Compatibility with MIUI 13
One of the standout features of the MIUI 13 Bypass Tool is its seamless compatibility with the latest MIUI version. This ensures that users with the most recent Xiaomi devices can confidently use the tool to bypass their Mi Accounts without any compatibility issues.
No Bootloader Unlock Required
Unlike many other unlocking solutions, the MIUI 13 Bypass  eliminates the need for unlocking the bootloader. This not only simplifies the unlocking process but also addresses common challenges associated with bootloader unlocking, making it a user-friendly choice for individuals with varying levels of technical expertise.
Quick and Efficient Unlocking Process
Time is of the essence, especially when users find themselves locked out of their Mi Accounts. The MIUI 13 Bypass  prides itself on a quick and efficient unlocking process, allowing users to regain access to their devices promptly. This feature is particularly beneficial for those in urgent need of unlocking their Xiaomi devices.
Compatibility Across Xiaomi Devices
Whether you're using a flagship device or a budget-friendly Xiaomi smartphone, the MIUI 13 Bypass  is designed to be compatible across a wide range of devices. This versatility makes it an inclusive solution for Xiaomi users with diverse device models.
No Bootloader Unlock Required – Simplifying the Process
Breaking Free Without Bootloader Constraints
One of the key advantages of MIUI 13 Bypass  is its ability to bypass Mi Account without the need for bootloader unlocking. This section will explain the significance of this feature, addressing the common challenges associated with unlocking bootloaders and how the tool streamlines the process. Users will learn why this tool stands out in terms of convenience and accessibility.
Step-by-Step Guide to Unlocking Mi Account with MIUI 13 Bypass Tool
Navigating the Unlocking Process with Ease
This detailed guide will walk users through the step-by-step process of using the MIUI 13 Bypass . From downloading and installing the tool to executing the bypass, each step will be explained thoroughly, ensuring that even users with minimal technical expertise can successfully unlock their Mi Accounts. Screenshots and visuals will be included to enhance the clarity of the instructions.
Security Considerations and Best Practices
Staying Secure While Bypassing Mi Account
As with any unlocking tool, security is a paramount concern. This section will outline best practices for using the MIUI 13 Bypass  securely. From verifying the legitimacy of the tool source to safeguarding personal data during the unlocking process, readers will gain insights into maintaining the integrity and security of their Xiaomi devices.
Conclusion
Empowering Xiaomi Users with MIUI 13 Bypass Tool
In conclusion, the MIUI 13 Bypass Tool emerges as a powerful and user-friendly solution for unlocking Mi Accounts without the need for bootloader unlocking. This article has provided an in-depth exploration of the tool's features, a step-by-step guide for users, tips for troubleshooting, and security considerations. With this knowledge, Xiaomi users can confidently navigate the unlocking process and regain control of their devices in 2023.
Others Tools List
UMTv2/UMTPro QcFire v8.6: The Complete Review
MTK AUTH Bypass Tool V82 [Latest Update]
E-GSM Tool V2.5.3 Latest Version Released
GsmAze RSA Tool Hardware: 5 Key Points You Should Know
Big Bro Activator iOS 15-16 Windows Ram disk Tool Released!
E-GSM Tool v2.5.1 Full Cracked Unlock Your Smartphone
Xiaomi Pro Latest Version : Here's What You Need To Know
MTK Universal Offline Tool 1.0 + Keygen – A Complete Guide
Purple Configurator Pro Download For Windows 10/8.1/7
Xiaomi RSA Helper V12 B19 2023.1.23 Released
Download Link: Link1 Link2
Password: No Password
Size: 615 KB
File Name :MIUI 13 Bypass Tool No Need Bootloader (gsmtoolpack.com)