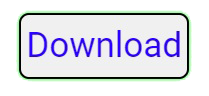 Octopus FRP Tool v.2.3.4 Latest Version
Introduction
The Octopus FRP Tool v.2.3.4 is a powerful software that has gained popularity among Android enthusiasts for its ability to remove Factory Reset Protection (FRP) on Android devices. FRP is a security feature designed to prevent unauthorized access to a device after a factory reset. This tool has evolved over time, and the latest version, v2.3.4, comes with enhanced features and capabilities. In this article, we will delve into the functionalities and advantages of Octopus FRP Tool v2.3.4, providing you with a comprehensive guide on how to use it effectively.
Understanding FRP
It requires the user to enter their Google account credentials after a factory reset. While this is a useful security measure, it can be problematic if you forget your Google account information or purchase a secondhand device locked by FRP. Octopus FRP Tool v2.3.4 offers a solution to this problem, allowing users to bypass FRP and regain access to their devices.
Features of Octopus FRP Tool v2.3.4
Octopus FRP Tool v2.3.4 boasts a range of features that make it a valuable tool for Android users. Some of the key features include compatibility with a wide variety of Android devices, support for multiple FRP removal methods, regular updates to keep up with new Android versions, and an intuitive user interface. These features collectively make it a go-to solution for bypassing FRP on various Android smartphones and tablets.
How to Use Octopus FRP Tool v2.3.4
Using Octopus FRP Tool v2.3.4 is a straightforward process. Here's a step-by-step guide on how to use the tool:
Download and Install: Start by downloading and installing Octopus FRP Tool v2.3.4 on your computer. Ensure that you have the necessary drivers for your device installed.
Connect Your Device: Connect your locked Android device to your computer using a USB cable.
Launch the Tool: Run the Octopus FRP Tool v2.3.4 on your computer. The tool should detect your connected device.
Select Your Device Model: Choose your device's model from the list provided by the tool.
Start the FRP Bypass Process: Follow the on-screen instructions to initiate the FRP bypass process. The tool will guide you through the necessary steps.
Advantages of Octopus FRP Tool v2.3.4
Octopus FRP Tool v2.3.4 offers several advantages, making it a preferred choice for FRP removal:
User-Friendly: The tool is designed with an intuitive interface, making it accessible to both beginners and experienced users.
Wide Device Compatibility: Octopus FRP Tool supports a broad range of Android devices, making it versatile for various situations.
Regular Updates: The tool is regularly updated to ensure it works with the latest Android versions and security patches.
Multiple FRP Removal Methods: It provides multiple methods to bypass FRP, allowing users to choose the one that best suits their device.
Conclusion
In conclusion, Octopus FRP Tool v2.3.4 is a valuable software for Android users facing FRP lock issues. It offers a user-friendly interface, wide device compatibility, and multiple FRP removal methods. By following the steps outlined in this guide, you can effectively bypass FRP on your Android device. It's important to note that using the tool for bypassing FRP should only be done on devices that you own, as using it on a stolen device is illegal and unethical. Always respect the privacy and security measures in place on mobile devices, and use tools like Octopus FRP Tool v.2.3.4 responsibly.
Others Tools List
Miracle Box 9IN1 Full Setup Without Box 2017 Free Download
IDM Latest Version With Key Free Download
All In One Frp Tool Pack | All latest FRP Unlock Tools 2017 Free Download
All Htc Mobile Flashing Tool Latest Version 2017 Free Download
RBsoft Mobile Tool 1.6 User Name And Pasword Fix Free Download
Samsung Best Flashing Tool Pegasus 1.3.9 Without Box Free Download
Pattern Unlock v2 FRP UNLOCKER V3 Fastboot MST AiO Tools Free Download
Inferno MTK Module Tool Without Dongle Free Download
All in One Android Tool Collection 2017 | All Frp Tool IMEI Tool Free Download
OMH Android All in One Mobile Flashing Tool Pack 2017 Free Download
Download Link: Link1 Link2
Password: No Password
Size: 208.5 MB
File Name :Octopus FRP Tool v.2.3.4 Latest Version(gsmtoolpack.com)