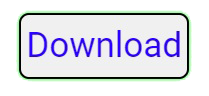 Griffin Unlocker Version 7.2.0 Latest Update
Introduction:
In the ever-evolving world of technology, unlocking Android devices has become an essential process for many users seeking to maximize their device's potential. Among the myriad of tools available, Griffin Unlocker Version 7.2.0 stands out as a popular and reliable solution. In this article, we will delve into the features, benefits, and functionality of this tool, exploring how it simplifies the process of unlocking Android devices.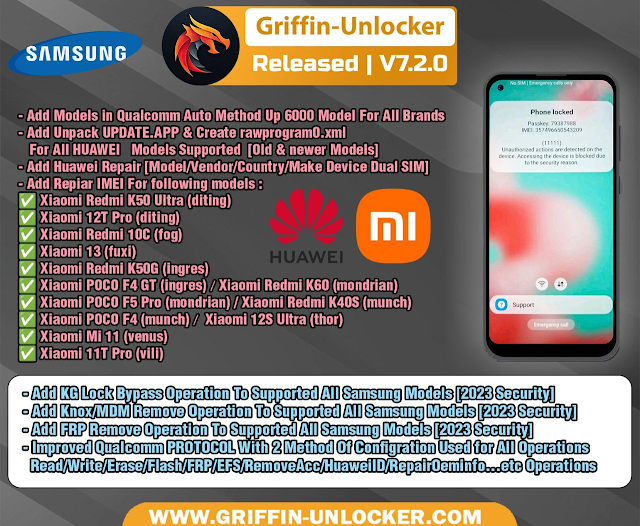 Understanding Griffin Unlocker Version 7.2.0
Griffin Unlocker Version 7.2.0 is a cutting-edge software designed to unlock Android devices securely and efficiently. Developed by a team of skilled programmers, this tool has gained recognition in the Android community for its user-friendly interface and powerful capabilities. It supports a wide range of Android devices, making it a versatile choice for users with different smartphones and tablets.
Key Features and Functions
Comprehensive Device Compatibility:
Griffin Unlocker Version 7.2.0 boasts compatibility with various Android devices, including popular brands like Samsung, Google, LG, and more. This broad support ensures that a wide audience can benefit from the tool's features.
User-Friendly Interface:
The tool's interface is intuitive and easy to navigate, making it accessible to both novice and experienced users. The clear instructions provided within the software help users understand the unlocking process thoroughly.
Safe and Secure:
Security is a paramount concern when dealing with device unlocking. Griffin Unlocker Version 7.2.0 ensures that the user's data remains safe during the unlocking process, implementing robust encryption protocols to protect sensitive information.
Swift Unlocking Process:
Gone are the days of lengthy unlocking procedures. Griffin Unlocker Version 7.2.0 streamlines the process, providing fast results without compromising on the quality of the unlock.
Regular Updates:
To stay ahead in the rapidly changing Android ecosystem, the developers frequently update the tool. These updates guarantee that users can unlock the latest Android devices without any hassle.
How to Use Griffin Unlocker Version 7.2.0
Unlocking an Android device with Griffin Unlocker 7.2.0 is a straightforward process:
Download and install the software on your computer.
Launch the application and connect your Android device to the computer using a USB cable.
Follow the on-screen instructions to enable USB debugging on your device.
Once the device is recognized, select the appropriate unlock option based on your requirements (e.g., pattern unlock, PIN unlock, or fingerprint unlock).
Initiate the unlocking process and wait for it to complete.
Once unlocked, your Android device is ready to use.
Benefits of Using Griffin Unlocker Version 7.2.0
Time-Saving: Griffin Unlocker 7.2.0 drastically reduces the time it takes to unlock Android devices, enabling users to access their devices promptly.
No Technical Expertise Required:
Whether you are tech-savvy or not, this tool's simple interface ensures that you can effortlessly unlock your Android device.
Affordable Solution:
Compared to other unlocking methods, Griffin Unlocker  7.2.0 offers a cost-effective solution without compromising on quality.
Versatility:
With support for a wide range of Android devices, the tool proves to be highly versatile, catering to the needs of various users.
Regular Updates and Support:
The developers' commitment to providing timely updates and customer support ensures that users can rely on the tool for their unlocking needs.
Conclusion
Griffin Unlocker 7.2.0 is undoubtedly a game-changer in the realm of Android device unlocking. Its user-friendly interface, broad device compatibility, and regular updates make it a top choice for individuals seeking to unlock their Android devices securely and quickly. By simplifying the unlocking process, Griffin Unlocker 7.2.0 empowers users to unleash the full potential of their Android devices with ease.
Others Tools List
Z3x Pro Box 27.2 Without Box Free Download
Ultimate Multi Tool CDMA 1.3 Without Box Free Download
TCS Samsung Flash Tool Collection Free Download
All latest FRP Unlock Tools 2017 Free Download
Micky FRP Tools Collection 2017 Free Download
Magway Present Tool Free Download
JinsTool v0.6.666 Black Berry Tool Free Download
Android Tool Collection 2017 Free Download
All Mi Account Unlock Tool Free Download
Miracle Eagle Eye Box Latest Version Without Box Free Download
Download Link: Link1 Link2
Password: No Password
Size: 138.8MB
File Name: Griffin Unlocker Version 7.2.0 Latest Update(gsmtoolpack.com)