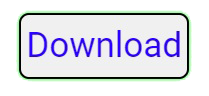 Android Utility Tool Version 111 Latest Update Rollout -2023
Introduction:
Unlocking Android devices has become increasingly important for many users, and the Android Utility Tool has emerged as a popular solution. With its latest update, Version 111, this tool takes device unlocking to new heights. In this article, we will explore the key advancements and benefits of Android Utility Tool Version 111, and how it revolutionizes the process of unlocking Android devices.
Introducing Android Utility Tool
Android Utility Tool is a powerful tool designed to unlock Android devices securely and efficiently. It addresses the growing need for unlocking smartphones, providing users with a reliable and effective solution. By utilizing advanced techniques and algorithms, this tool simplifies the unlocking process, ensuring a seamless user experience.
The Evolution of Android Utility Tool
Android Utility Tool has gone through significant development over the years, leading up to the highly anticipated Version 111. With each version, the tool has witnessed major milestones and improvements, enhancing its functionality and expanding its capabilities. From its initial release to the present day, Android Utility Tool has been continuously evolving to meet the changing needs of users.
What's New in Version 111?
Version 111 of Android Utility Tool introduces a range of exciting features and enhancements, making it the ultimate Android device unlocking solution. This update focuses on improving device compatibility, streamlining the unlocking process, and enhancing the user interface.
In terms of device compatibility, Version 111 expands its support to a wider range of Android devices, ensuring that users can unlock their smartphones regardless of the make or model. This broadened device compatibility is a significant improvement that caters to a larger user base.
The unlocking process has also been optimized in Version 111. With improved algorithms and techniques, the tool ensures faster and more efficient device unlocking. Users can expect quicker results and a seamless unlocking experience, saving time and effort.
Moreover, the user interface of Android Utility Tool has undergone a complete revamp in Version 111. The new interface is designed to be more intuitive and user-friendly, making it easier for users to navigate and access the various features of the tool. The simplified layout and enhanced visual elements enhance the overall usability of the tool.
Advanced Security and Safety Measures
Version 111 of Android Utility Tool places a strong emphasis on security and safety. The tool incorporates robust security measures to protect user data during the unlocking process. Data protection features, such as encryption and secure connections, ensure the privacy and integrity of user information. These measures prevent data loss or unauthorized access, giving users peace of mind while using the tool.
User-Friendly Support and Additional Tools
To complement the enhanced functionality of Version 111, Android Utility Tool provides comprehensive user support and additional tools. Users can access resources such as FAQs, tutorials, and a community forum, which offer guidance and assistance throughout the unlocking process. This support system ensures that users have the necessary resources to unlock their Android devices successfully.
Conclusion:
Android Utility Tool Version 111 represents a significant advancement in the world of Android device unlocking. With its improved device compatibility, streamlined unlocking process, enhanced user interface, and robust security measures, this update sets a new standard for unlocking Android devices. By staying up-to-date with the latest advancements in Android Utility Tool, users can unlock their smartphones with ease and confidence, knowing they have access to the ultimate Android device unlocking solution.
Others Tools List
OSS Client 7.7A Full Version Free Download
Gsd Developers Multi FRP Android Tool Free Download
Oppo Official Service Tool v1.2 Free Download
SamsungFrp Tool 2018 Latest Update Free Download
GSM Aladdin V21.42 Full Version With Keygen Free Download
Octopus Samsung v1.9.4 Without Box Free Download
iCloud Unlock Tool v4.4.1 Free Download Fully Working
Xiaomi Mi Account Spreadtrum Frp Remove Tool Free Download
Volcano Merapi Tool 1.2.8 Full Version Free Download
Avengers Box Android MTK v0.3.0 Without Box Free Download
Download Link: Link1 Link2
Password: No Password
Size: 105.6MB
File Name: Android Utility Tool Version 111 Latest Update Rollout -2023(gsmtoolpack.com)