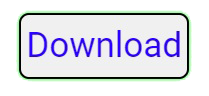 UMTv2 / UMTPro iOS Tool v3.1 Latest Update
Introduction:
In today's smartphone landscape, managing device security and unlocking features are paramount. The latest update of UMTv2 / UMTPro iOS Tool v3.1 presents an advanced tool that allows users to remove FRP (Factory Reset Protection), bypass passcodes, and boot both iPhone and Android devices. This article explores the features, benefits, and impact of this update, providing a comprehensive guide to understanding its capabilities.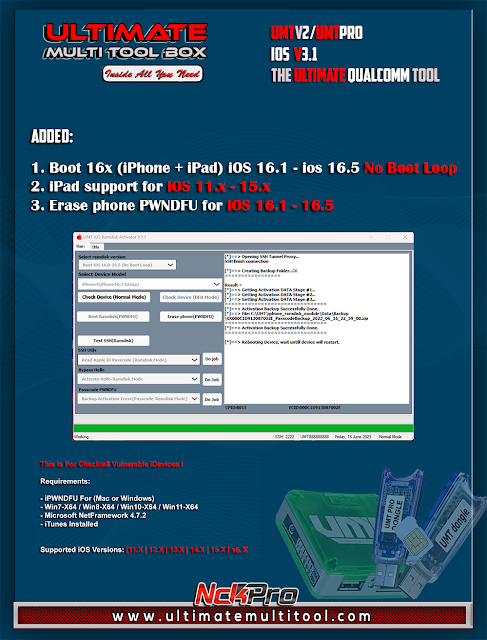 Headings:
Understanding UMTv2 / UMTPro iOS Tool v3.1:
1.1 Introduction to UMTv2 / UMTPro iOS Tool
1.2 Overview of the latest update: version 3.1
1.3 The significance of FRP, passcode removal, and device booting
Removing FRP with UMTv2 / UMTPro iOS Tool v3.1:
2.1 Understanding Factory Reset Protection (FRP)
2.2 Step-by-step FRP removal process using the tool
2.3 Benefits of FRP removal for device accessibility and user convenience
Bypassing Passcodes with UMTv2 / UMTPro iOS Tool v3.1:
3.1 Challenges faced by users with passcode-locked devices
3.2 Features and effectiveness of the tool in passcode removal
3.3 Ensuring data security and privacy during the process
Booting iPhone and Android Devices:
4.1 The concept of device booting and its significance
4.2 UMTv2 / UMTPro iOS Tool v3.1's role in booting devices
4.3 Benefits and applications of device booting for troubleshooting and repair
The Impact of UMTv2 / UMTPro iOS Tool v3.1:
5.1 Revolutionizing device management and repair processes
5.2 Streamlined user experience and enhanced device performance
5.3 The tool's contribution to the smartphone industry and user satisfaction
Conclusion:
UMTv2 / UMTPro iOS Tool v3.1 represents a groundbreaking solution for removing FRP, bypassing passcodes, and booting iPhone and Android devices. With its user-friendly interface and powerful features, this latest update simplifies device management, improves repair processes, and ensures user convenience. The impact of UMTv2 / UMTPro iOS Tool v3.1 extends beyond unlocking features, revolutionizing the smartphone industry and enhancing user satisfaction. As the demand for device security and accessibility continues to rise, this tool proves to be an invaluable asset for both technicians and smartphone users alike.
Others Tools List
Aqua Tool v1.0 ADB Fastboot Tool Free Download
MI TOP 1.01 Mi adb Fastboot Tool 2019 Free Download
Wadalhr Tool V1.4 New Update Free Download
SAMSUNG CERT,EFS & QCN, NVM FILES By Technical Computer Solutions
Advanced Android Pro Box 3 V19.5 Full Version Free Download
WadalhrTool v 1.3 Network Repair Remove Lock Remove FRP Tool 2019
Samsung Huawei Network Repair Remove Lock Without Lost Data FRP Tool 2019
MBOOT Qualcom Frp Tool V1.0.0 Free Download
MMO Tool HTC Module v1.0 Latest Version Free Download
Maloul Tool V1.1 All in One 2019 Multi Tool Free Version Download
Download Link: Link1 Link2
Password: No Password
Size: 14.6MB
File Name: UMTv2 / UMTPro iOS Tool v3.1 Latest Update(gsmtoolpack.com)