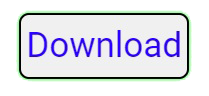 Activate 4G with one click Yemen 4G Tools v1.1 Free Download
Activate 4G is a small program for windows computers. which comes with different functions that help users to activate 4G service on Motorola, Exons & MTK, OnePlus, Xiaomi, Apple and also you can install all drivers which need to run the tool and connect your device without any error.
Qualcomm
Galaxy C5
Galaxy C
N5 M762
Galaxy J3
Galaxy S8 Active
Galaxy A6S
Galaxy A70S
Galaxy A9 Star
Galaxy A6 plus
Galaxy A6050
Galaxy A71 5G
Galaxy A70s
Galaxy A20s
Galaxy Note 20 Ultra 5G
Galaxy S21 Ultra 5G
Galaxy S21 Plus
Galaxy S21
Galaxy Note 20 Ultra
Galaxy Note 20
Galaxy S20 Ultra
Galaxy S20 Plus KE
Galaxy S20
Galaxy Note 10+ 5G
Galaxy Note 10 Plus
Galaxy Note 10
Galaxy $10 Plus
Galaxy S10
Galaxy S10e
Galaxy Note 9
Galaxy Note 8
Galaxy S9 Plus
Galaxy S9
Galaxy S8+
Galaxy S8
Galaxy S7 Edge
Galaxy S20+ 5G
MOTOROLA
XT2075
XT2075
XT1952
XT2131
XT2117
XT2115
XT2113
XT2093
XT2052
XT2043
XT2041
Exons & MTK
Galaxy A10
Galaxy A12
Galaxy A20
Galaxy A21
Galaxy A01
Galaxy A32 MTK
Galaxy A42
Galaxy A50
Galaxy A51
Galaxy A11
Galaxy A70
Galaxy A53
Galaxy J737V
Galaxy J737P
Galaxy J737R4
Galaxy J327V
Galaxy J327P
Galaxy J327R4
Galaxy A40s
OnePlus
OnePlus 9RT
OnePlus 9Pro
One Plus 9
OnePlus 8Pro
OnePlus 8T
OnePlus 8
OnePlus 7Pro
OnePlus 7T
OnePlus 7
OnePlus 6 Nord 100
One plus 6T
One plus 6
Xiaomi
Redmi 8 – Redmi 9T
How To Use?
First, you need to download the zip file from the below link
Next, you can unzip all files at c: drive (important)
Ensure you have disabled the antivirus before running the installation
Next, open the folder and install the setup file with some basic instruction
Run the "Yemen4GTools.exe"
Next, you can install all drivers if you already installed skip this step
Connect the phone and try to do any function
Enjoy !!!
Other Tools List
Miracle Xiaomi Tool 1.59 Crack With keygen Free Download
Miki Unlock Force Tool Latest Cracked Version Free Download
Sam Firm v1.4.3 Latest Cracked Version Free Download
Hydra Dongle Latest Crack Version 2021 Free Download
TFM Main Module 2.0.4 Cracked Free Download
Download Link: Link1 Link2
Password: No Password
Size: 37MB
File Name: Activate 4G with one click Yemen 4G Tools v1.1 Free Download(gsmtoolpack.com)