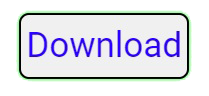 MTK GAME OVER TOOL 2022 is a small simple CLI based Windows program that allows users to mtk unlock tool 2021 Remove FRP, Pattern Password Pin lock, Factory Reset Without Data loss mtk unlock tool download from Samsung MI Huawei infinix lenovo models through MTK Mode in a single tick. You dont need to buy any login ID, Activation keys, or any EMMC extricate the Vivo Qualcomm FRP Pattern Unlock Factory Reset Tool mtk bootloader unlock tool most recent arrangement and follow our straightforward strides to open your Android telephone.
MTK GAME OVER TOOL 2022 With Keygen Free Download

The experience is terrible when a client fails to remember the screen lock of their telephone. In the present circumstance, you might imagine that you cannot open your telephone without visiting the adjusting focus, But that is false. Here in this article, I share with you the best and free ways of opening example secret key pin and FRP lock without any problem. Simply follow this information based article to open your telephone by utilizing MTK apparatuses. 
The method is exceptionally simple, just run the Tool, and interface your gadget in MTK Mode Vol + – Now it will effortlessly Unlock or fix your telephone. In any case, ensure, first, you need to introduce the appropriate USB driver to utilize the instrument advantageously.
VIVO OPPO REALME Pattern Unlock Tool
Mtk Unlock Tool 2021 Mtk Unlock Tool Download Mtk Bootloader Unlock Tool Oppo Pattern Unlock Tool Download Oppo Pattern Remove Tool Vivo Pattern Remove Tool Vivo Pattern Unlock Without Data loss Vivo Pattern Unlock Tool Vivo Unlock Tool 2022
OPPO Model
Oppo A5s
Oppo A16
Oppo A39
Oppo A83
Oppo A71
Oppo A31
Oppo A37M
Oppo A12
Oppo A1k
Oppo A12s
Oppo A15
Oppo A3
Oppo A8
OPPO A7x
OPPO A9
Oppo A35
Oppo A53 5G
Oppo A53S 5G
Oppo A54
Oppo A55 4G
Oppo A55 5G
Oppo A91
Oppo A15S
OPPO A7x
Oppo A72 5G
Oppo A92s
Oppo A93
Oppo A94
Oppo A95 5G
Oppo A7N
Oppo A9X
Oppo A77 MTK
Oppo A1S A1T A1
Oppo A73 5G Narzo 20 Pro
Oppo F1s
Oppo F1 Plus
Oppo F3
Oppo F5 Youth
Oppo F7 Youth
Oppo F9
Oppo F11 Pro
Oppo F11
Oppo F15
Oppo F11 Pro
Oppo F11
Oppo F15
Oppo F17 Pro
Oppo F19 Pro Plus
Oppo F19 Pro 5G
Oppo R15
Oppo Reno2 F
Oppo R15 China
Oppo Reno Z
Oppo Reno Lite
Oppo Reno3
Oppo Reno Z
Oppo Reno2 Z
Oppo Reno2 F
Oppo Reno3 Pro
Oppo Reno3 5G
Oppo Reno4 F
Oppo Reno4 Z 5G
Oppo Reno4 Lite
Oppo Reno4 SE
Oppo Reno5 Pro 5G
Oppo Reno5 Lite
Oppo Reno5 F
Oppo Reno5 Z
Oppo Reno6 Z 5G
Oppo Reno6 5G
Oppo Reno6 Pro 5G
VIVO Model
Vivo S1
Vivo Y1s
Vivo Y3
Vivo Y3s
Vivo Y5S
Vivo Y12
Vivo Y12s
Vivo Y15
Vivo Y17
Vivo Y19
Vivo Y20 (2021)
Vivo Y20G
Vivo Y30
Vivo Y30i
Vivo Y52s 5G
Vivo Y67
Vivo Y69
Vivo Y72 5G
Vivo Y73S
Vivo Y75
Vivo Y81
Vivo Y81s
Vivo Y81i
Vivo Y83
Vivo Y90
Vivo Y91i
Vivo Y91
Vivo Y91C
Vivo Y93s
Vivo Y97
Vivo V5s
Vivo V11i
Vivo V15
Vivo V17 NEO
Vivo V21
Vivo V21e 5G
Vivo X21i
Vivo X50 Lite
Vivo Z1i
Vivo iQOO Z1 | Z1i
REALME Model
REALME-1-CPH1861
REALME-3
REALME-3I
REALME-6i
REALME-6i-RMX2040
REALME-7-RMX2151
REALME-7-RMX2155-RMX2151-RMX216
REALME-C11
REALME-C11-RMX2185
REALME-C12-RMX2189
REALME-C15
REALME-C2
REALME-C2-RMX1941-RMX1945
REALME-C20-RMX3061
REALME-C21-RMX3201PU
REALME-C25-RMX3191
REALME-C3-RMX2020
REALME-NARZO-10-RMX2040
REALME-NARZO-20-PRO-RMX2161
REALME-NARZO-20-RMX2191 RMX219
REALME-NARZO-30A-RMX3171 
REALME-3-RMX1821
REALME-RMX2155-RMX2151-RMX2163
REALME-RMX2185
REALME-X7-PRO-5G-RMX2121
REALME-X75G-PRO-RMX2121
MI Model
Xiaomi Redmi Note 8 Pro
Xiaomi Redmi Note 9 | 10X 4G
Xiaomi Redmi 9 Prime
Xiaomi Redmi Note 4 (MTK)
Xiaomi Redmi Note 3 (MTK)
Xiaomi Redmi 9A / 9T / 9i
Xiaomi Redmi 9C NFC
Xiaomi Redmi 6A
Xiaomi Redmi 6
Xiaomi Redmi Mi Play
Xiaomi Poco M2
Xiaomi Redmi 9C | PocoPhone C3
Xiaomi Redmi 10X 5G
Xiaomi Redmi 10X Pro 5G
Xiaomi Redmi K30 Ultra
Xiaomi Redmi Note 10S 4G
Xiaomi Redmi Note 8 2021
Xiaomi Redmi 9
Xiaomi Poco M3 Pro 5G
Xiaomi Redmi Note 10T 5G
Xiaomi Redmi Note 10 5G
Xiaomi Redmi Note 10 Pro 5G
Xiaomi Poco X3 GT
Xiaomi Redmi K40 Gaming
Xiaomi Poco F3 GT Gaming
Xiaomi Redmi Note 9 5G
Xiaomi Redmi 10 | 10 Prime
Xiaomi Poco C31
Xiaomi 11T
Huawei Model
Huawei Y6 Pro
Huawei Y6 2019
Huawei Y3 2017
Huawei Y5 2019
Huawei Honor 8A
Huawei Enjoy 6
Huawei Honor 7S
Huawei Honor 9A
Huawei Y6P
Huawei Y9A
Huawei Y5 Prime (2018)
Huawei Enjoy 9E
Huawei Honor X20 SE
Huawei Enjoy 20 Plus 5G
Huawei Enjoy Z 5G
Huawei Honor Play4 5G
Huawei Honor X10 Max 5G
Huawei Nova 8 SE 5G
Huawei Honor 50 SE
Huawei Honor Play 5
Huawei Nova 7 SE 5G
Huawei Enjoy 20 5G
Oppo R15 China
Huawei Honor 9S
Huawei Honor X20 SE
Huawei MatePad T8
Huawei Honor Play 9A
Huawei Enjoy 10E
Huawei Honor 8S / Pro
Huawei Honor Play 5T Active
Huawei Y5 2019
Huawei Honor 8S
Huawei Honor V40 5G
Huawei Honor 8S
Huawei nova Y60
Huawei Honor Play 7
File Name: 

MTK GAME OVER TOOL

File type: compressed/Zip 

[Use 7zip or Winrar To Unzip File]

File PassWord:  Free Without Password 

File Size: 64 MB 

Download: Click Here