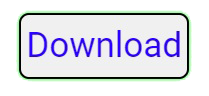 On this page we have managed to share the Original Samsung Cert Files, which you can use to Generate or Fix the IMEI on your Samsung Devices.
Caution:

Flashing IMEI other than the original is illegal in few countries and it may also void the device warranty. Therefore, we recommend you to flash the same IMEI which came with the device
All Samsung New Model Cert Files

All Samsung cert file download

Samsung all model cert file

Samsung a500h dual cert file

Samsung i9300 cert file z3x

Samsung cert repair tool

Download all Samsung 2017 certificate file(cert) collection
This Website will provide most types of solution to your Cellphone. If you're using an IOS device that doesn't interest us, you'll find every solution for repairing in step with your need in our website. Whatever If you're using Cellphone brand like SAMSUNG, HUAWEI, NOKIA, XIAOMI, HTC, LENOVO, SONY, LG, MOTOROLA, ALCATEL, BLACKBERRY, SYMPHONY, CARBON WALTON, any Chinese clone version, etc.You will get solution for any software issue. you'll get a great deal of software for free of charge Like Miracle box, z3x box, Volcano Box, Avenger Box, Falcon Box, Infinity box, Aviator box, unlock tool, By using that software, you'll be able to do Flash, Country Lock Unlock, repair IMEI, Format, Unlock Phone, unlock privacy Lock, Read & write Firmware, GSM Tools, Frp Solution and lots of More. So, Please Visit our Website
Compatibility:-Compatible For all Windows computer.
Windows 10 (64bit & 32bit)
License:– Samsung Free Version is Free Utility Tool.
Restriction On Use:- This Software Must Not be Decompiled, Disassembled, Reserve Engineered Or Otherwise Modified.
Copyright (c):- Samsunge Free Version All Right Reserve.

Download Link::: Link

Password: Technical Computer Solutions
Price: Free
Size: 150MB