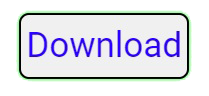 Today we are going to talk about Halabtech Tool 0.4 Latest Version Free Download This Tool can do a lot of work for your Smartphones. Halabtech Tool 0.4 an application for windows computer which allow to Remove Frp, Read/Write, Remove Screen Lock, User Data Factory Reset, Quick Format, Unlock Code, Write Flash, Read Flash, Read Pattern, Imei Repair, etc
Features:-
Fix Bugs

Fix Command

Samsung

Fix Remove Lock screen Rooted Devices

Add More Device For reset frp

Fix add Languages Without Root

add Mobile-data icon in notification bar Without Root

Fix Create Recovery to remove lock screen for encrypted Device

Fix Create Recovery to Restore SYSTEM UI for encrypted Device

Now The create recovery is supported 8.0 and 8.1 Version Of android
All Android
Add delete and make backup for apks

HTC

Add Arabic Turkey Farsi and France Without Root

read Info in adb and fastboot mode

reset frp in adb mode

reset frp in fastboot mode the device must be S-OFF

Reboot Normal Mode

Reboot Ruu Mode

Reboot Fastboot Mode

Reboot Recovery Mode

Relock Bootloader

Unlock Bootloader

Flash key token

Flash Firmware

Flash Recovery

Flash Userdata

Flash Userdata

Flash System
How To Use:

Download And Extract File

Open Folder And Run "Setup"

Tool Will Be Open

Start Using Tool
This Website will provide most types of solution to your Cellphone. If you're using an IOS device that doesn't interest us, you'll find every solution for repairing in step with your need in our website. Whatever If you're using Cellphone brand like SAMSUNG, HUAWEI, NOKIA, XIAOMI, HTC, LENOVO, SONY, LG, MOTOROLA, ALCATEL, BLACKBERRY, SYMPHONY, CARBON WALTON, any Chinese clone version, etc.You will get solution for any software issue. you'll get a great deal of software for free of charge Like Miracle box, z3x box, Volcano Box, Avenger Box, Falcon Box, Infinity box, Aviator box, unlock tool, By using that software, you'll be able to do Flash, Country Lock Unlock, repair IMEI, Format, Unlock Phone, unlock privacy Lock, Read & write Firmware, GSM Tools, Frp Solution and lots of More. So, Please Visit our Website
Compatibility:-Compatible For all Windows computer.
windows xp,
Windows 7,
Windows 8,
Windows 8.1,
Windows 10 (64bit & 32bit)
License:- Halabtech Tool 0.4 Free Version is Free Utility Tool.
Restriction On Use:- This Software Must Not be Decompiled, Disassembled, Reserve Engineered Or Otherwise Modified.
Copyright (c):- Halabtech Tool 0.4 Free Version All Right Reserve.
Download: Link
File Name: Technical Computer Solutions
File Type: Compressed/Zip
File Size: 56 MB
File Password: