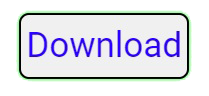 TCS MI Unlocker vl
Software Allows You To Fast Remove and Unlock The Account From your Cell Phone and Tablets, its Supports MI Password Removal, Android Pln & Password Remover in Fastboot Mod & ADB Mod, MI Account Removal, OEM Unlocking and Relocking, It allows you to perform Huawei OEM Unlocking, Samsung FRP Dialer 2016, Huawei Unlock Code Calculator.
TCS Mi Unlocker Tool Allow you to unlock you Mobile Fhone Cell phones and its Complete Of Cost. to download & very easy to use.
So if you want to unlock your smartphone using TCS Unlocker V1 this useful software for Mobile unlocking then just download and click Technical TCS icon use TCS Mi Unlocker vi Tool No Installation Required, Please Watch Below video tutorial you will learn how to use TCS Mi Unlocker vl In Urdu/Hindi Language.
All in One Frp Mi Account Remove Tool Free Download
TCS Unlocker v1 Features
Mi Account Remove
Xiaomi MI Remove FRP (FastBoot)
EM Unlocking/Relocking
Samsung 2016 FRP Dialer Reboot EDL
Android Pin/Pass Remove
Huawei OEM Unlocking
How To Use And Download
Password: Technical Computer Solutions
Price: Free
Size: 15MB