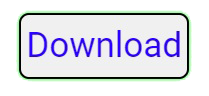 AIO Samsung FRP Tool |AiO Mi Account Unlock Tool | AIO FRP Tool Pack Free Download
Samsung FRP Tool 0.2
You are going to download and introduce an exceptionally helpful android device known as FRP Lock Google confirmation sidestep device from here straightforwardly without holding up longer. You can free download FRP Lock sidestep instrument most recent variant from here today. This valuable device encourages you to sidestep your Google account confirmation amid the resetting procedure.
MI Account Unlock
Mi Record Open Apparatus Is Little Application For Windows PC Which Enables You To Rapidly Expel The Xiaomi Mi Record From Your Xiaomi Cell phon
All Software

►: Samsung FRP Tool 0.2 :◄ ►: Samsung FRP Tool 0.1 :◄ ►: MAM Tool HTC Module :◄ ►: LG Bypass Tool 1.0.4 Window 32 :◄ ►: MI Account Unlock :◄ ►: LG Bypass Tool 1.0.4 windowx 64 :◄


How to Download and Use
Download Link:: HerePassword:
Technical Computer Solutions